Our GOS Concierge is always ready to help you with advice, recommendations, and any questions you have. Connect with them instantly via live chat or send an email request. GOS Concierge is your personal shopper, your assistant, and your furniture expert — all in one. GOS Concierge is available to you at no charge, with no obligation to make a purchase or post a listing.


How it works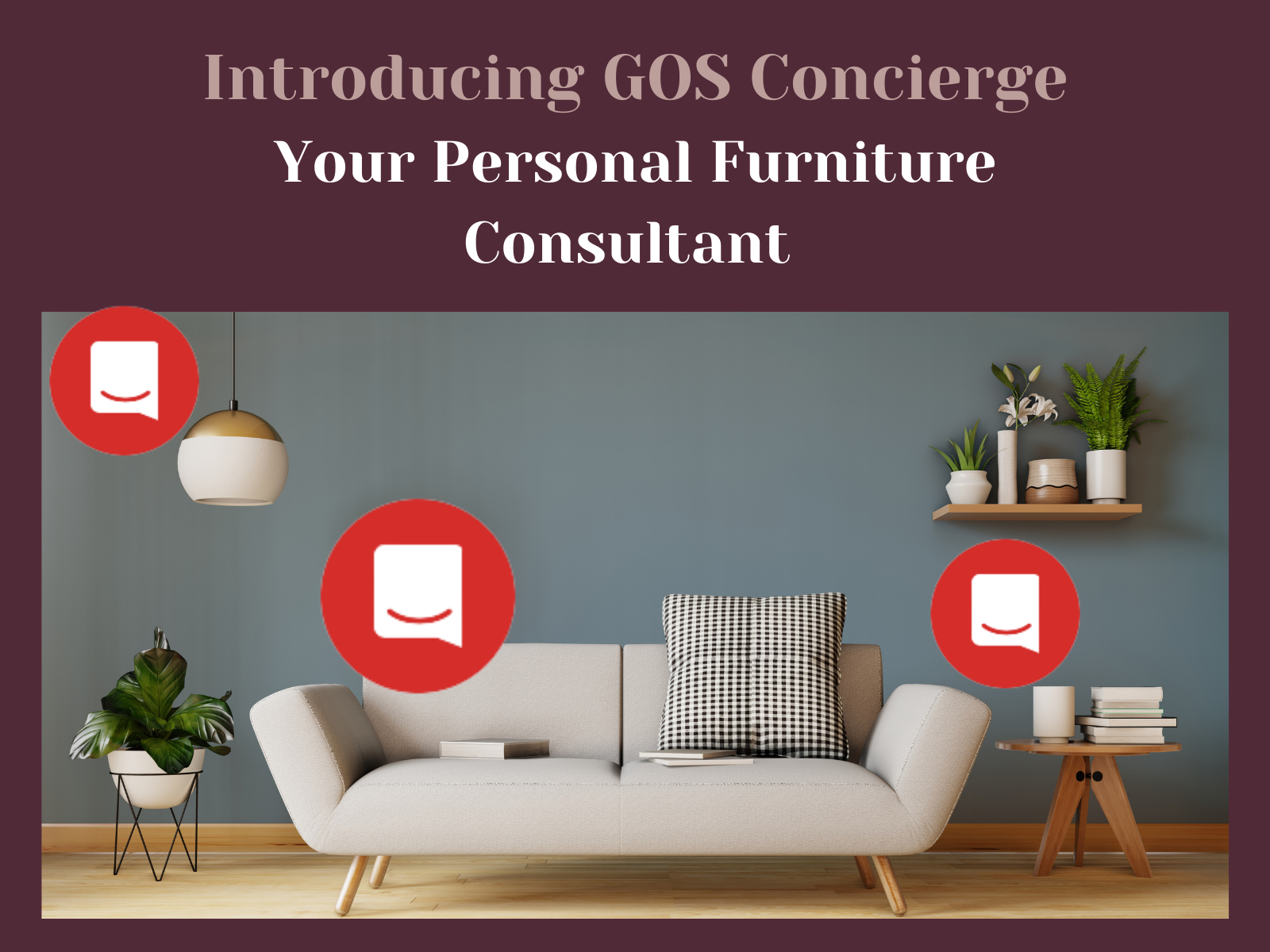 1. Click on the chat icon
Look for the chat icon in the bottom right-hand corner of our website and click on it to start a conversation.



The chat icon will open into a conversation window. You can type your question here.


2. Connect with a furniture pro
You'll be connected with our in-house furniture expert, not a remote customer service operator. Just type in any question you might have about GOS Services, listings, or certain furniture pieces you are interested to purchase.


3. Get answers right away
GOS Concierge will answer your questions about selling or buying any items within minutes. They will put together an offer or a list of questions you have and contact the Seller for more information.


Contact GOS Concierge by email
Alternatively, you can send us an email at client@garageonlinesale.com. Please, include the link to the item you'd like to purchase and your questions. We'll get back to you shortly.


What can we do for you? —
Here's just an example of questions GOS Concierge can answer:

How can I connect a payment system to my Account?
How can I price my items?
What sectionals are available?
Do you have an Eames chair?
Can I order a furniture photographer?
Look for the chat icon on the bottom right corner of our website.

We're here to help
Monday–Friday: 8 am – 8 pm ET
Saturday-Sunday: 8 am – 8 pm ET
Email requests: 24 hours

GOS, 2022.